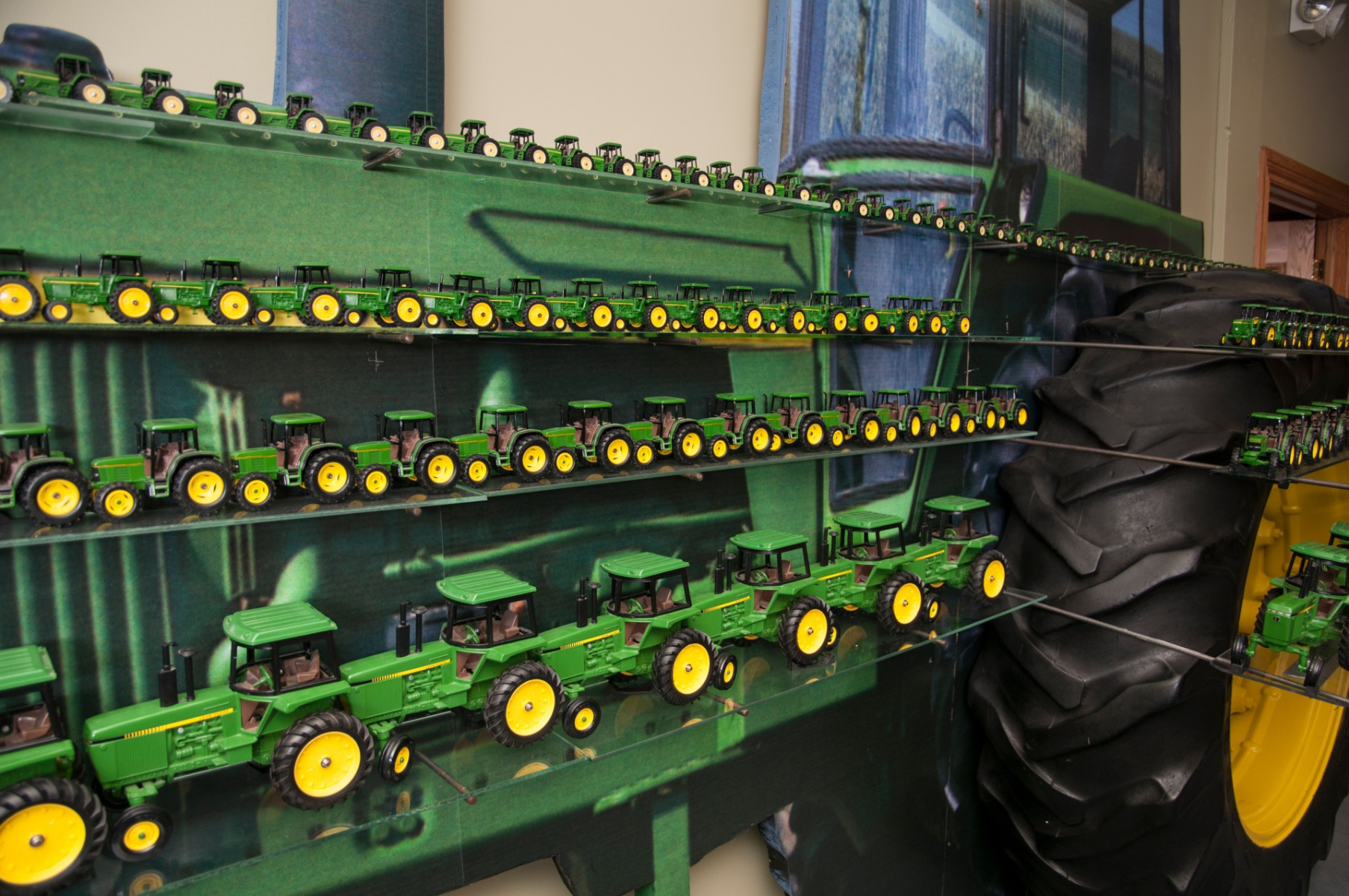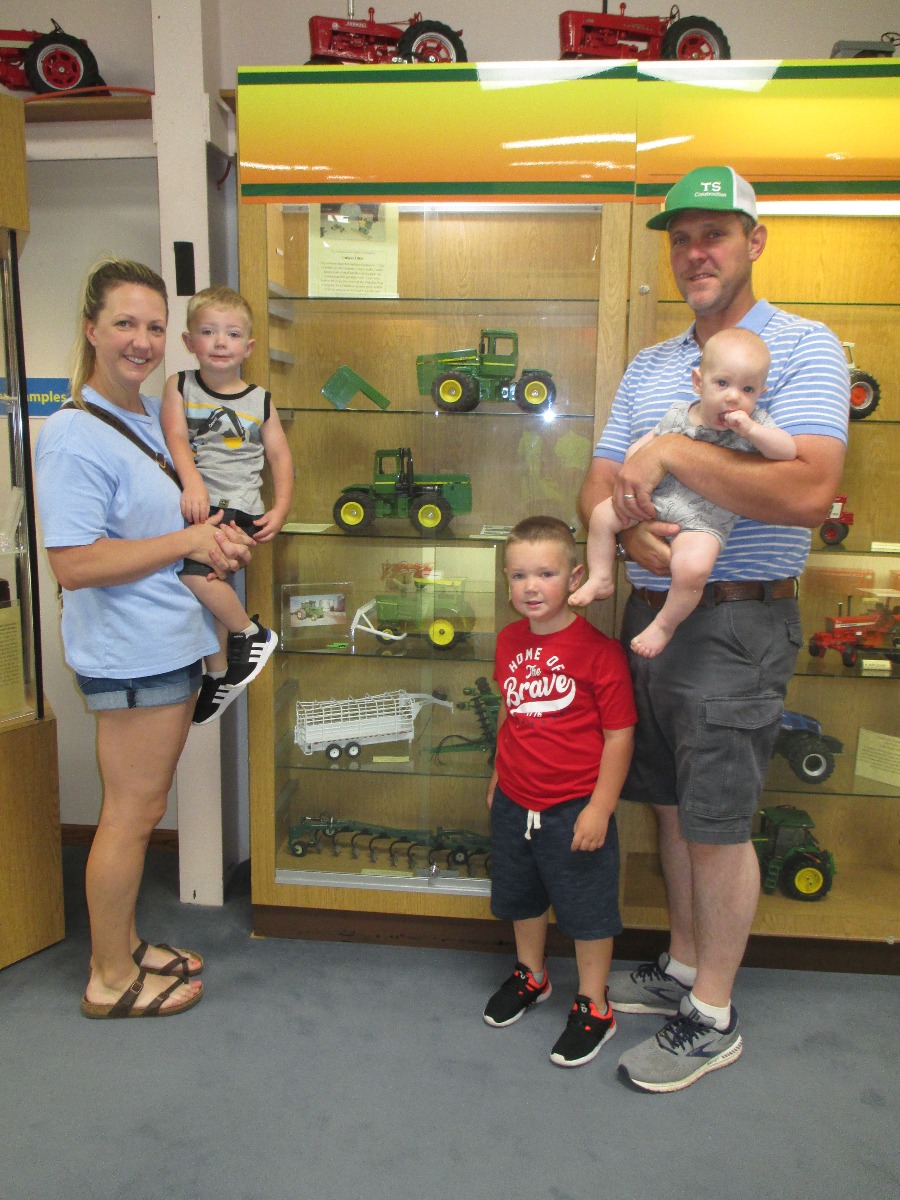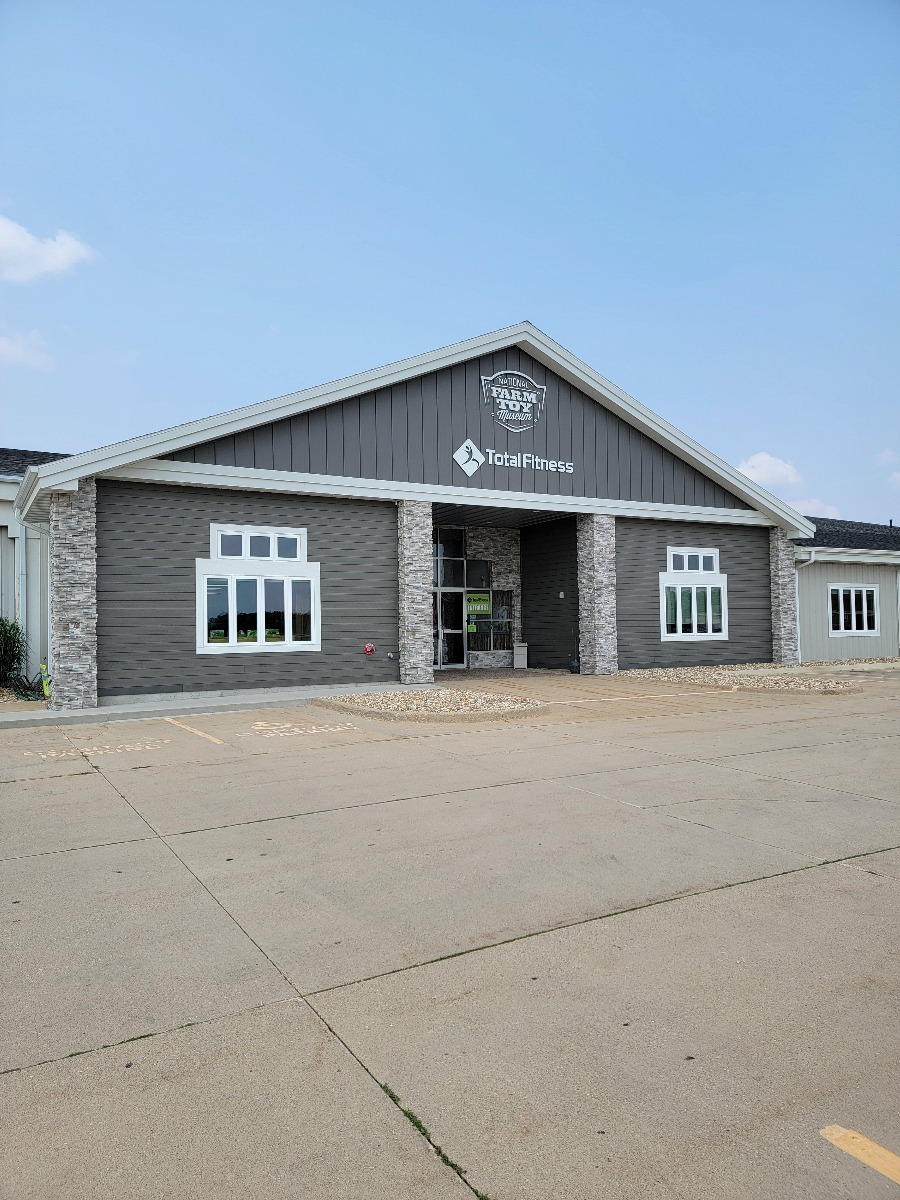 Parking
Handicap Parking is available. Parking is free at the National Farm Toy Museum. RV and Tour Bus parking is available in adjacent parking lot.
Group Reservations
Planning a class field trip, scouting event, 4H Club trip, birthday party or just bringing a group of friends and family to explore the National Farm Toy Museum is the place to examine thousands of farm toys and agricultural exhibits. The best part is the discounted group rate* allowing larger parties to take advantage of all the fun and excitement. For information on group reservation, please contact the Museum at 563-875-2727 or email farmtoys@dyersville.com *The NFTM defines groups as any collection of people, 25 or more aged 6 years or above.
Tips for Families
The National Farm Toy Museum wants to make families comfortable and provide an engaging experience for all ages.

Strollers are welcome at the National Farm Toy Museum.
Accessibility
Our facility does feature an elevator to assist guests to the second floor. Seating and resting areas are available throughout the museum so you can sit and rest a spell in-between viewing your favorite farm toys.
Photo and Video Policy
Photography is permitted at the National Farm Toy Museum in its public areas: Photographs and videos are for personal use only and may not be sold.
Sponsored Filming
The National Farm Toy Museum may photograph, film or videotape visitors for educational and promotional purposes. By visiting the museum, you consent to the use of your likeness, voice, or video image for these purposes.
FAQs
We are excited you are coming to visit! Here are a few other Frequently Asked Questions that might help you. If you still have a question, please do not hesitate to contact us.
Gift Shop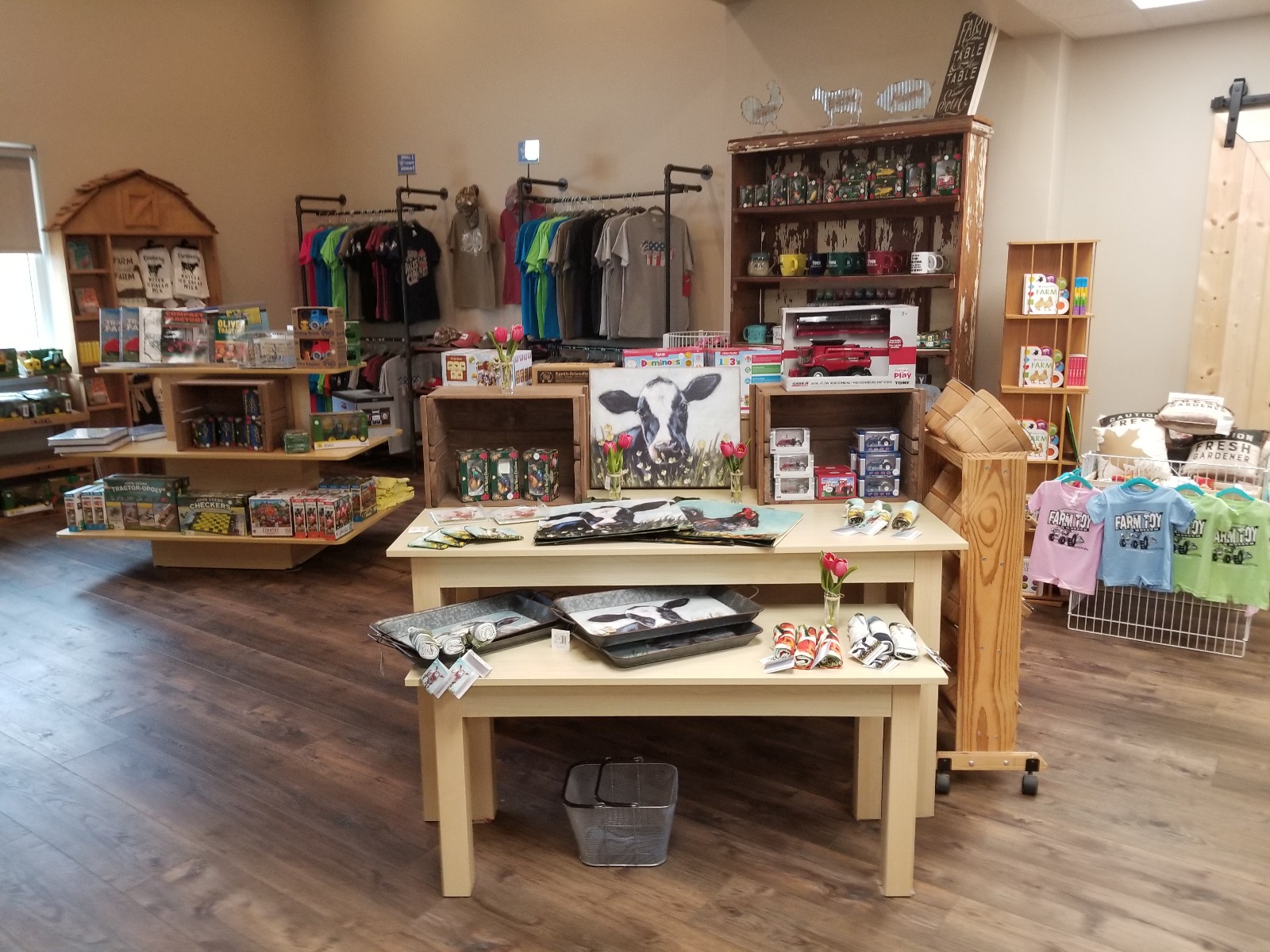 The National Farm Toy Museum Gift Shop has a little something for every tractor enthusiast. Among the collectible die-cast tractors, you will find museum t-shirts and collectibles, Don't miss the farm-themed home décor, local wine, and the museum also features an excellent selection of Iowa souvenirs that make great gifts!
While in Dyersville do not miss these great options for more farm toy shopping!
Plaza Antique Mall
563-875-8945
Directly adjacent to the museum this antique mall is home to over 200+ dealers offering a wide variety of antiques, collectibles and farm toys! Open daily from 10:00 am to 5:00 pm. Find them on Facebook at facebook.com/PlazaAntiqueMall.
TOMY Outlet Store
563-875-5613
Home to the Ertl brand of farm toys, Tomy is a leading designer, producer, and marketer of innovative, high-quality toys, Collectibles, infant and toddler products. Open Monday-Friday 9:00 am to 5:00 pm and Saturday 9:00 am to 2:00 pm. Tomy.com
Dyersville Chamber of Commerce
563-875-2311
The Farm Toy Capital of the World has some incredible opportunities you should add to your trip: The Field of Dreams Movie site "Is this Heaven? No, it's Iowa." The Basilica of St Francis Xavier, a rare rural Basilica is full of beautiful architecture. The Dyer-Botsford Historical House and so much more! Visit Dyersville.org to learn more.
Places to Stay
Planning a visit and need somewhere great to rest your head? Check out these options.
Comfort Inn
Located off Highway 20, 527 16th Ave. S. E.
Indoor pool and whirlpool, meeting/banquet room, free high-speed Internet access and free hot breakfast. All rooms, recently remodeled, include iron & ironing board, hairdryers, coffee maker, full-length mirror. Bus Groups Welcome!
Call (563) 875-7700 or (800) 424-6423 • choicehotels.com
Super 8
Located east of Highway 136 on 15th Ave. S. E. in Dyersville.
Featuring 45 rooms, Super Start Breakfast, whirlpool suites, suites, wireless high-speed internet, fitness room, bus & truck parking, 27" TV, coffee makers and hair dryers in all rooms. MC/V/DS/AX/DC accepted.
Call (563) 875-8885 or (800) 800-8000 • www.super8.com
Colonial Inn
Located on Highway 136 in Dyersville. Features 31 units with refrigerators and microwaves. Breakfast area available.
(563) 875-7194
Century Haus
327 1st Ave. W, Dyersville.
A 1914 Arts & Crafts style four-bedroom guest house that offers comfortable home accommodation for guests while in the community, whether for business or pleasure.
Call (563) 875-8611 • www.centuryhausguest.com
Field of Dreams Farmhouse
28995 Lansing Rd
Stay overnight in the beautiful iconic farmhouse where the first floor has been redecorated to look just like it did in the movie. One upstairs bedroom with a queen bed, including access to the lower level. See additional information and book your stay at fieldofdreamsmoviesite.com/
Camping
New Wine Park
16335 New Wine Park Lane New Vienna, 52065
Camping accommodations with electrical outlets, hiking trails, picnic shelter, playground, and fishing all on 184 acres. Full hook-up service available. Open May-October.
www.mycountyparks.com • 563-556-6745
Tri-State RV Park and Raceway
US Hwy 20, Exit 285, Earlville, 52040
RV Park with full hook-up service.
563-923-CAMP
National Farm Toy Show

Owned and operated by Toy Farmer, LaMoure, N.D. is held on the first weekend in November each year since 1978. The show, lovingly labeled as "The Grandaddy of 'Em All," attracts thousands each year. For more information on attending or becoming a vendor, please visit www.toyfarmer.com or call 1-800-533-8293. Next Show Date: November 1, 2, and 3, 2024.
Summer Farm Toy Show ™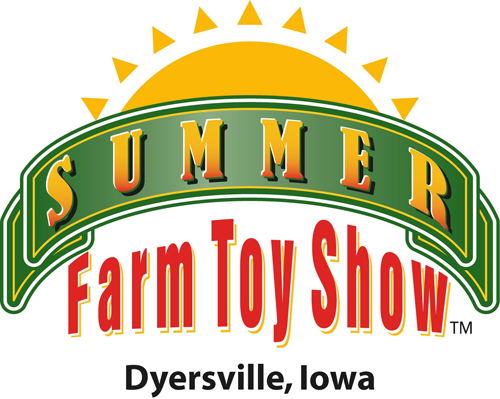 Come and enjoy all things farm toy related at this annual Dyersville, Iowa celebration. Experience a vast selection of new and antique farm toys! Held on the first full weekend of June, this show attracts dealers from across the country to buy, sell and trade farm toys and agricultural collectibles.