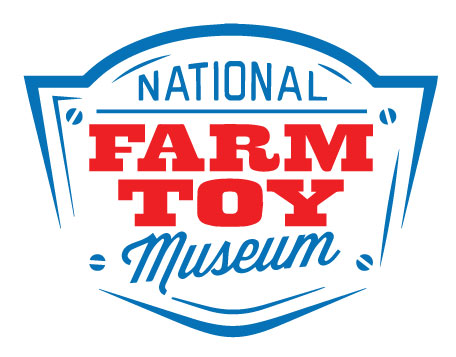 Arts-Way Mixer Mill
In 2021 the National Farm Toy Museum will celebrate its 35th Anniversary. The NFTM is excited to announce the first unit in a limited series of implements called "Renovation Units" to support new educational displays. The plans for updating the museum are exciting, but how could we raise the needed funds? With farm toys, of course! We love that collectors built the museum and can not wait to continue that tradition and work for future generations. Thank you for your continued support and generosity.
You can preorder this unit in our store.
This idea all started with a Friend of the Museum's suggestion, Ronald Peters, way back in 2019. Ron advocated this very idea to the museum board, and after many delays and a few timeline setbacks (*ahem, Covid), we were able to make it happen.
The first unit is in this planned series is an Art's-Way Mixer Mill 325. SpecCast and the NFTM are producing this model starting with a brand new tool. The unit retails for $99.00, and the museum will determine how many units are produced based on the number of units ordered by June 28, 2021. Our goal is to have this unit delivered and available at the 2021 National Farm Toy Show in November.
The NFTM is excited to offer toys that collectors want. Similar to how the NFTM was built through the sale of farm toys, we continue that tradition to make relevant updates for future generations of visitors.
Here are a few more details on the unit provide by SpecCast: The unit's wheels will have die-cast rims, the Mixer's auger will raise, lower, and pivot, the automatic feeder will pivot, a hitch pin will be included and the unit will have authentic paint and decals.