Current Exhibits
Collectors Showcase: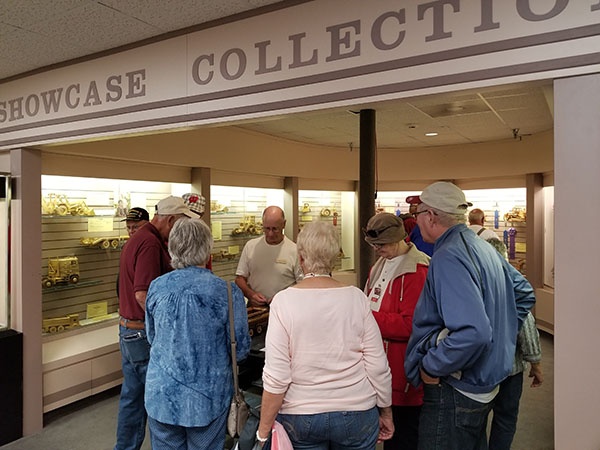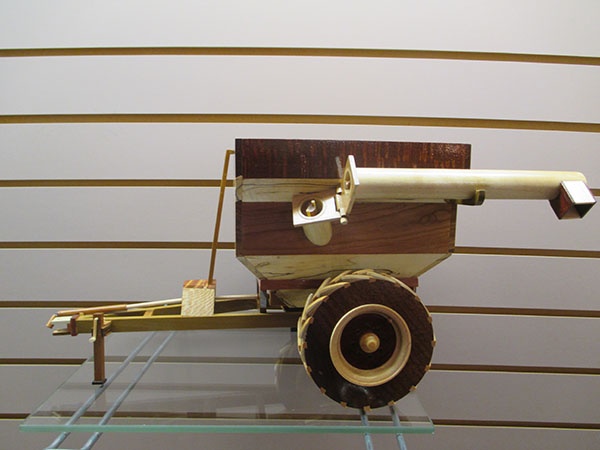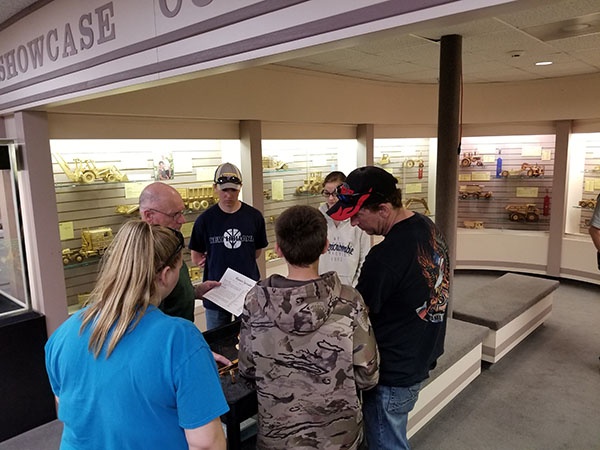 Bernie Kluesner's Wooden Marvels
Bernie Kluesner's entire collection of handmade wooden toys features some of the most detailed and intricate woodworking replicas in the hobby. Starting in 1994, Bernie has created over 53 toys to date with over 14,162 individual pieces, including over 186 wheels. Constructed with only Elmers Wood Glue and not a single nail or screw! These miniature works of art are indeed a must-see!
Manufacturing Showcases:
100 Years of John Deere Tractors (upper level)
The National Farm Toy Museum is excited to celebrate the 100th Anniversary of John Deere's entrance into the tractor business, via the history of farm toys! This exhibit will showcase the 100-year evolution of the iconic green and yellow tractors with realistic miniature replicas. Time does indeed fly when you are having fun and getting the hard work done.
Exhibit Archive
Past Showcases: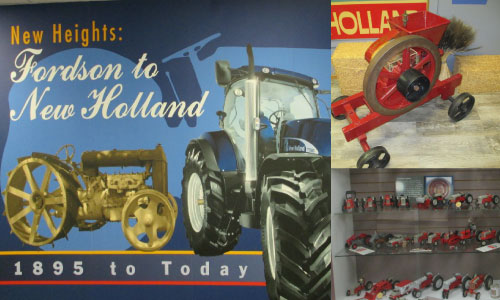 New Heights: Fordson to New Holland
In a unique display that showcased an entire brand's agricultural legacy in miniature, the National Farm Toy Museum presented New Heights: Fordson to New Holland. Displaying over 300 farm toy replicas and just as many collectible items. Other features included two full-size farm tractors, an original New Holland No-Freeze engine and so much more!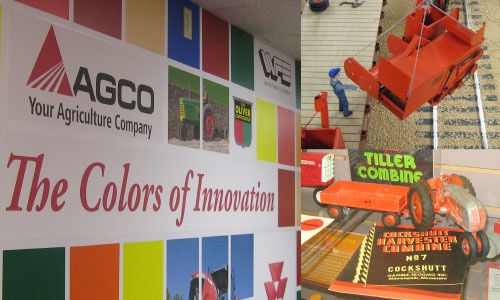 AGCO: The Evolution of a Company
One of the Museum's most multihued display to date AGCO: The Evolution of a Company showcased the legacy brands that comprise the current AGCO tractor lineup. This display unearthed terrific tractor fun including a full-size Allis-Chalmers G, and an AC Combine Factory diorama with must see to believe detail. Here are some image highlights from this past display.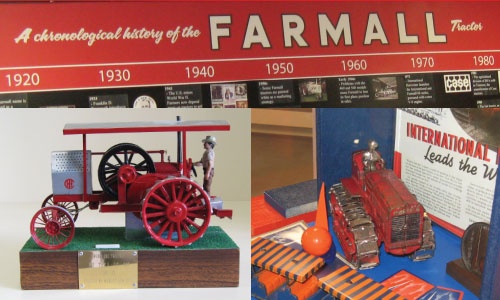 Farmall: First in the Field
This display "Farmall: First in the Field" featuring the rich history of the International Harvester Company. Portrayed in miniature, these highly detailed tractors show the evolution of International tractors. The exhibit featured many unique items for visitors' enjoyment; including a 1950's cardboard IH farm scene, a full-scale Farmall Cub, and much more!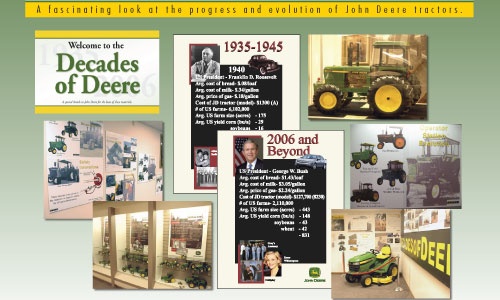 Decades of Deere
This is the display that started the rotating manufacturing showcase at the NFTM. This informative display covered the history of John Deere's manufacturing production for the years 1935 to the present day. With the unique characteristic that each of the "real" tractors has a miniature toy tractor representing it. This display had signage on loan from John Deere in Waterloo.