The National Farm Toy Museum is excited to announce the creation of the Digital Farm Toy Price Guide. Our dedicated consultants have contributed their time and expertise to this listing of over 12,000 items and growing! A real labor of love begun by Dick Sonnek now realized in the digital format for collectors.
The goal of this digital offering is to inform the farm toy collector wherever they seek toy information at home or on the go. With all things digital there is always room for constant improvement and acknowledge that this is our first effort. Improvements continue in real time in this version and images are being added as they become available and as support allows.
Each item has a description, price range and additional information that can be used to identify toys. Subscribe now for pricing information and complete access.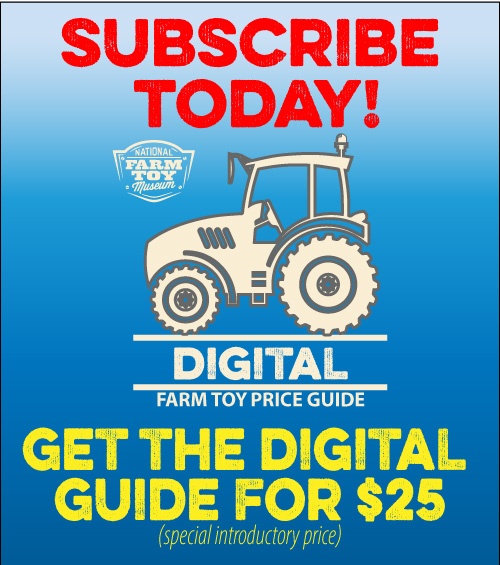 Featured Price Guide Listing
Login
or Subscribe to view more.
Featured Price Guide Listing