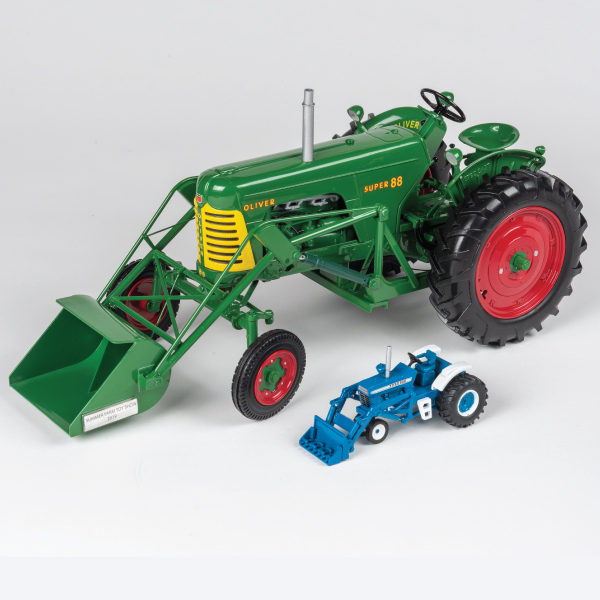 2019 Summer Farm Toy Show
You did not read that incorrectly. Yes, two tractors! The museum is excited to announce our 2019 show tractor line up—with the 1/16th Oliver Super 88 with newly tooled loader from SpecCast. And a 1/64th Ford 8000 with loader also from SpecCast. The show hopes to do another series of tractors with loaders going forward. Both units are now available for preorder and the tractor mailing will be sent out in early January so be looking for that as well. The Oliver retails for $85.00 and Ford retails for $28.00. Both units will also have the 2019 SFTS Collectors Imprint included on the tractor.
Save the Date for the Summer Farm Toy Show June 7 & 8, 2019—New Show Hours: 10:00am—5:00pm on Friday and 9:00am—3:00pm on Saturday.