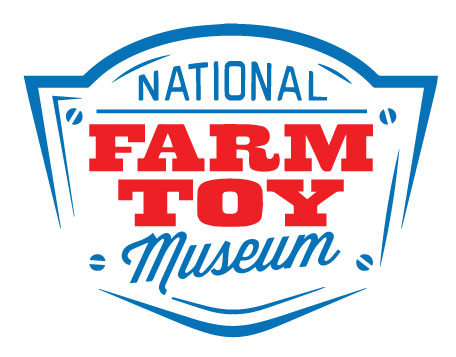 The museum is excited to share with you the story of Joseph H. Scott Jr's McCormick Deering Knotter Binder salesman sample. 
What is a "Salesman Sample"?  They were common items in the early 20th century, as salesmen needed a smaller version of their product to show off to retailers, and retailers, in turn,  needed a way to demonstrate the features of larger items, which might need to be ordered from the manufacturer to their customers. 
"My Grandfather, William P. Smith was a salesman for the McCormick Deering Company in the late 1800's to the early 1900's in Frederick County in Rocky Ridge,  Maryland.  He passed away in 1945.  After his death, and as the only grandson who enjoyed playing with this "knotter" for a binder when visiting my grandparents, it was given to me, circa 1947.  It has been in a closet until my parents passed in 1992 and I found my Oliver toys and started going to toy shows in the area.  I have shown the knotter to my friends and to farm toy dealers who were interested.  Therefore, I am donating the "knotter" to the National Farm Toy Museum  so it can be observed by many and be preserved for all to see." 
- Joesph H. Scott.
The Museum is extremely honored to be a part of this incredible legacy and will continue to share the history of this working salesman sample to its visitors.