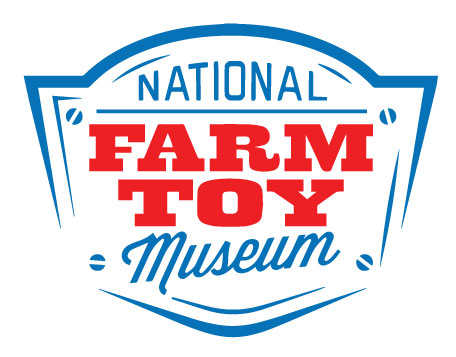 The Museum has been the recipient of a fantastic John Deere farm toy collection from Lynn Downer, of Parker, Colorado. 
Here is what Lynn had to say about collecting:
How long have you been collecting farm toys? What sparked your interest in collecting farm toys? "Probably 20 years, but really all my life I have loved the farm life, the earth and the satisfaction of seeing a seed sprout and grow."
Describe your collection.  What types of toys do you collect? Number of toys? What else can you tell me? "Strictly green, John Deere Agricultural 1/16 and 1/8 scale, probably a couple hundred in total" (actually 225!).
 What is your favorite piece from your collection?  "Probably the Precision Series for the detail."
What is the one piece not in your collection that you would most like to own? What makes you say that? "A John Deere pedal like the one my dad bought me as a child.  I literally wore out multiple sets of tires riding around the neighborhood."
What advice do you have for new collectors getting started in this hobby? "Pick a brand, read everything you can and attend shows, especially the National Farm Toy Show in November!"
Thank you, Lynn, for your support of the National Farm Toy Museum!